EXHIBITOR INTERVIEW: ACHELIS MATERIAL HANDLING LTD
60 seconds with Mwenda Mworia, Sales and Marketing Administrator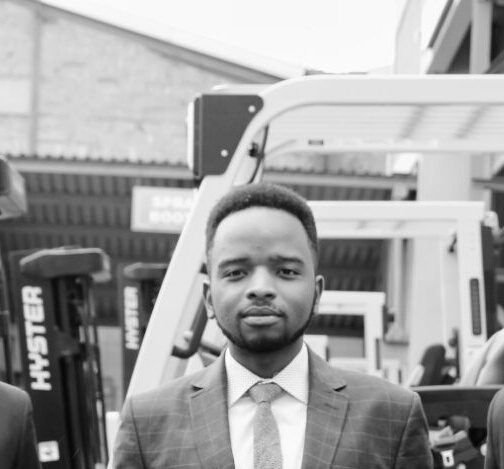 Achelis Material Handling Ltd. will be exhibiting its latest products at The Big 5 Construct East Africa in Kenya next November. We spoke to the Sales and Marketing Administrator, Mwenda Mworia; here's what he told us as he prepares to participate to the the official exhibition of Kenya's National Construction Week - The Big 5 Construct East Africa.
How do you find the construction market in Kenya right now?
The construction space in Kenya has experienced a drastic boom in the last decade. This is due to the previous 2 governments that have been keen on infrastructure. Particularly with Kenya's Vision 2030 as the blueprint, the nation is now a beehive of activity especially in the infrastructure discipline.
This is characterized by;
The Standard Gauge Railway, Roads and expansion, and dams.
Why do you want to be a part of it?
Achelis Material Handling Limited (AMHL) being a company incorporated in Kenya in the early 1960's is patriotic and takes pride in contributing to nation building for future generations to come.
Our current President, H.E. Uhuru Kenyatta is keen on this field, through his big 4 agenda. AMHL boasts of being part and parcel of contributing to the president's legacy and fulfillment of his manifesto.
AMHL, through our Akili Gold Standards maintains that we are entrepreneurs. We therefore strive to always be a profitable business entity.
We are also creating jobs and employment opportunities for both skilled and unskilled labor, thereby reducing unemployment rates, in effect boosting our economy in general.
What are the top 3 trends in the industry according to you?
Spatial transformation: Kenya identifies spatial transformation as one of its key objectives and neighboring countries are following suit. At a technical level, changes in regulation and the introduction of many new building, planning and environmental regulations require expert technical and scientific input at the early stages of architectural design. The project design process is moving towards a cyclic and iterative rather than linear model, which will translate into the spatial transformation of the built environment in the medium to long term.
Building information modelling (BIM): Building information modelling is an innovative technology and process that is transforming the way buildings are designed, analyzed, constructed, and managed across the globe. 3D Modelling is just part of the BIM process and will only drive transformation if it's combined with wider and deeper support from the industry, including behavior, culture, transparency and processes.
Demand for green cement: The global market for green cement is expected to grow to US$38.1 billion by 2024 from US$14.8 billion in 2015. Green cement reduces the carbon footprint of construction activities through the substitution of cementitious industrial wastes, such as fly ash from coal-fired power plants and slag from the steel and iron processing industry as a replacement for traditional cement
What do these trends mean for your company?
Business in general is dynamic. As good businessmen, we are therefore very aware of these trends and changes. We in turn, are adaptable and flexible, keeping an open mind to business opportunities as they arise.
How will the exhibition help you to grow business in Kenya?
Our presence at the exhibition will act as a marketing tool. This will create awareness in the market of our existence in the field.
Our presence at the exhibition will be an opportunity to network with industry stakeholders and potential customers.
About Achelis Material Handling Ltd. -
The Group in Kenya have over half a century worth of experience within East Africa in the following sectors: Material Handling & Lifting, Construction (Earthmoving and Compaction), Power Generation, Security Screening & Detection, Fire Fighting solutions, Energy, Healthcare, Airport Ground Handling, Port & Terminal facilities, Printing Equipment and turn key projects (Airport and Energy).
Meet with Achelis Material Handling Ltd. at The Big 5 Construct East Africa - Location: Hall 7 – OS07