EXHIBITOR INTERVIEW: STUART TURNER LTD
60 seconds with Conor Reeves, Export Business Development Manager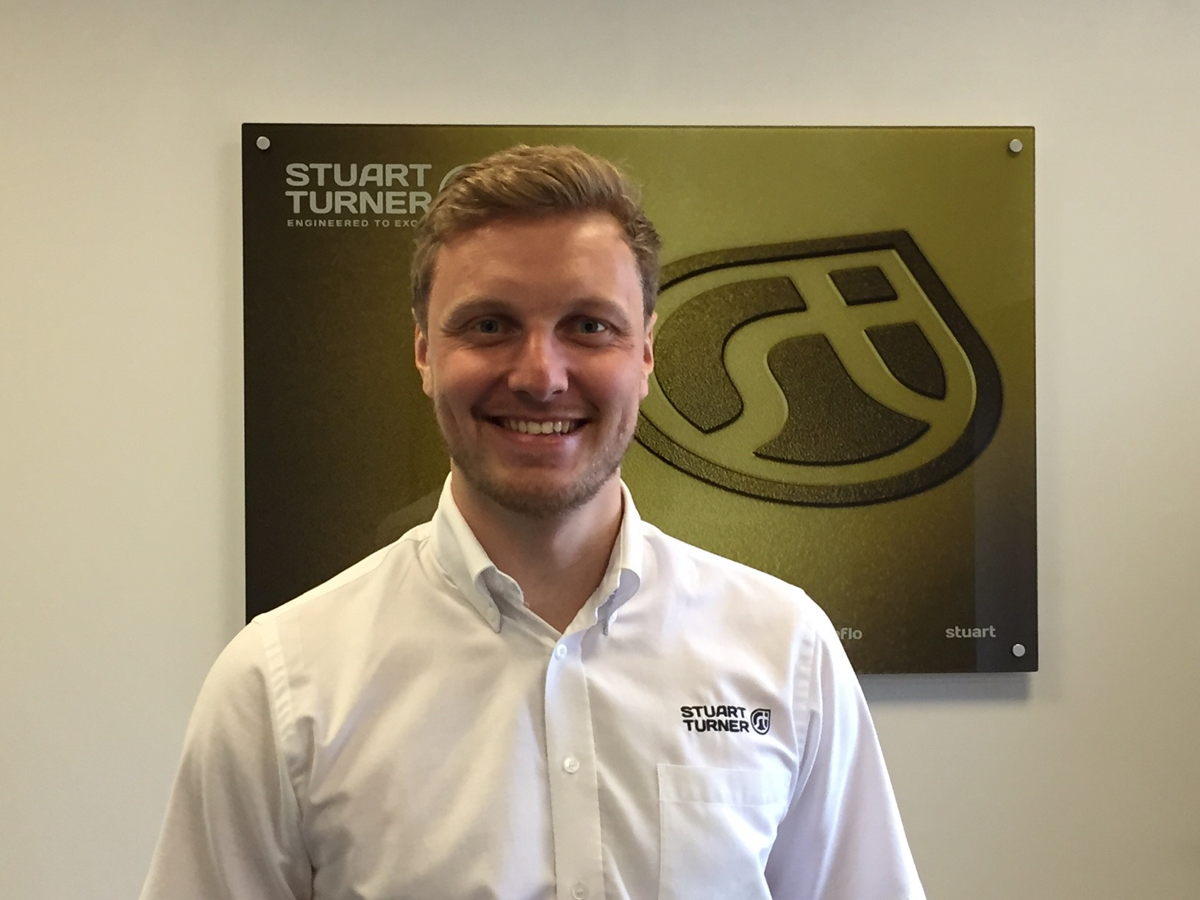 Stuart Turner Ltd. will be exhibiting its latest products at The Big 5 Construct East Africa in Kenya this November. We spoke to the Export Business Development Manager, Conor Reeves; here's what he told us as he prepares to participate to the the official exhibition of Kenya's National Construction Week - The Big 5 Construct East Africa.
How do you find the construction market in Kenya right now?
We currently supply in relatively small volumes to the region but understand that the construction market is growing. Stuart Turner is the market leader in water boosting pumps within the UK and export our products across Europe and MENA regions, we would very much like to be a part of the infrastructure growth in Kenya moving forward.
Why do you want to be a part of it?
Kenya is largely an untapped potential for us. We know we have a good product and an exceptional reputation for quality, so we are confident that we have a product offering to suit the market. Our research tells us that our pumps are ideally suited not only to the future residential housing plans for the country but existing building structures. We offer an extensive range of specifically designed water boosting solutions for any application, from a simple shower pump to large residential and commercial properties.
What is the top trend in the industry according to you?
We are relatively new to the market in Kenya and at the early stages of building relationships in the region. Trends in the UK differ to the other countries we export to but all commonly require high flow, high pressure water to an outlet.
What products will you present at The Big 5 Construct East Africa?
We have an extensive range of premium quality water boosting pumps and submersibles to suit a variety of applications. Designed and manufactured in the UK.
How will the exhibition help you to grow business in Kenya?
The Big 5 Construct East Africa exhibition offers a valuable opportunity for us to demonstrate our products and gain valuable feedback on product design and installation by talking directly to the developers, contractors and purchasing groups involved in the construction plans for the country.
About Stuart Turner Ltd -
Stuart Turner has a long and distinguished history of designing and manufacturing quality products. Established in 1906, the company has over 110 years of engineering excellence and has earned a market leading reputation for quality and reliability. Continual investment in research and development has ensured that Stuart Turner remains at the forefront of design technology and product innovation and remains the UK's leading manufacturer, so when you choose a Stuart Turner pump you can be confident that you are investing in a name you can trust.
Meet with Stuart Turner Ltd at The Big 5 Construct East Africa - Location: Hall 4 – 4A10