EXHIBITOR INTERVIEW: VALSIR SPA.
60 seconds with Leonardo Steffano, Business Development Manager – Sub Saharan Africa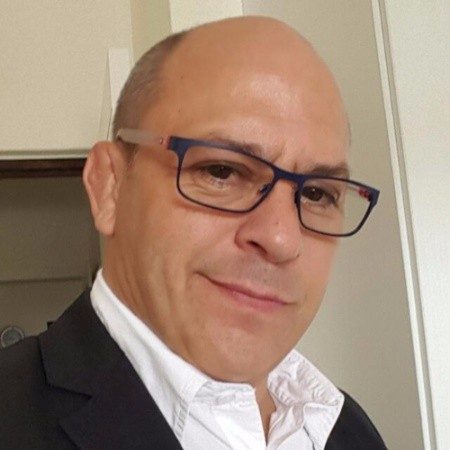 Valsir will be exhibiting its latest products at The Big 5 Construct East Africa in Kenya next November. We spoke to the Business Development Manager,  Leonardo Steffano; here's what he told us as he prepares to participate to the the official exhibition of Kenya's National Construction Week - The Big 5 Construct East Africa.
How do you find the construction market in Kenya right now?
The Kenyan economy continues to show solid economic growth combined with rising land prices in Nairobi, both combined create the incentive to keep building up.
Nairobi is rapidly becoming Africa's top city for high-rise construction. Current skyscraper construction accounts for nearly 25% of all high-rises being built in Africa at the moment.
Why do you want to be a part of it?
Valsir Export department has targeted Africa as a continent with a big potential for growth for our range of products.
Our target for 2018 is to expand the business in to East and West Africa, after successful business developments in Southern and Northern Africa over the past 5 years.
What are the top 3 trends in the industry according to you?
Construction in general, but specifically the High rise buildings market segment demands high quality products as per the latest technology available for Plumbing.
Valsir identify 3 areas in the plumbing industry to be supported with the latest in piping technology and software calculations, these areas are Waste Drainage, Hot & Cold water supply and Rainwater collection.
What do these trends mean for your company?
These 3 areas are the core business for Valsir, as well following the Italian tradition to supply technology, technical support and passion for our market segment and products.
Valsir, Quality for Plumbing - is not just a slogan, for us it is a company philosofy that we promote and support every day on every project worldwide
What products will you present at The Big 5 Construct East Africa?
Valsir will showcase a variety of products, but the focus will be on the launch of the Valsir TRIPLUS Acoustic Performance Drainage Piping Systems specialy designed for High Rise Buildings applications.
How will the exhibition help you to grow business in Kenya?
To be part of The Big 5 Construct East Africa will reinforce Valsir's commitment to enter in to the East African Building market showing to exisiting and new potential customers the benefit of Valsir products.
The exhibition will create the perfect platform to intreact with regional players in the plumbing industry and consolidate the Valsir brand as part of this market.
About Valsir SPA. -
For over 30 years Valsir has been supplying the market with advanced systems for waste and drainage, water supply, floor heating and cooling systems and flush cisterns and a range of building products with sewer systems and water treatment. Valsir products are 100% made in Italy, manufactured on the own industrial premises using sustainable processes. Technological development, the pursuit of quality, continuous research and respect for the environment have guided and still guide Valsir policies today. An on-going commitment that has resulted in over 200 product approvals and a certified quality system.
Meet with Valsir SPA. at The Big 5 Construct East Africa - Location: Hall 1 – 1C60