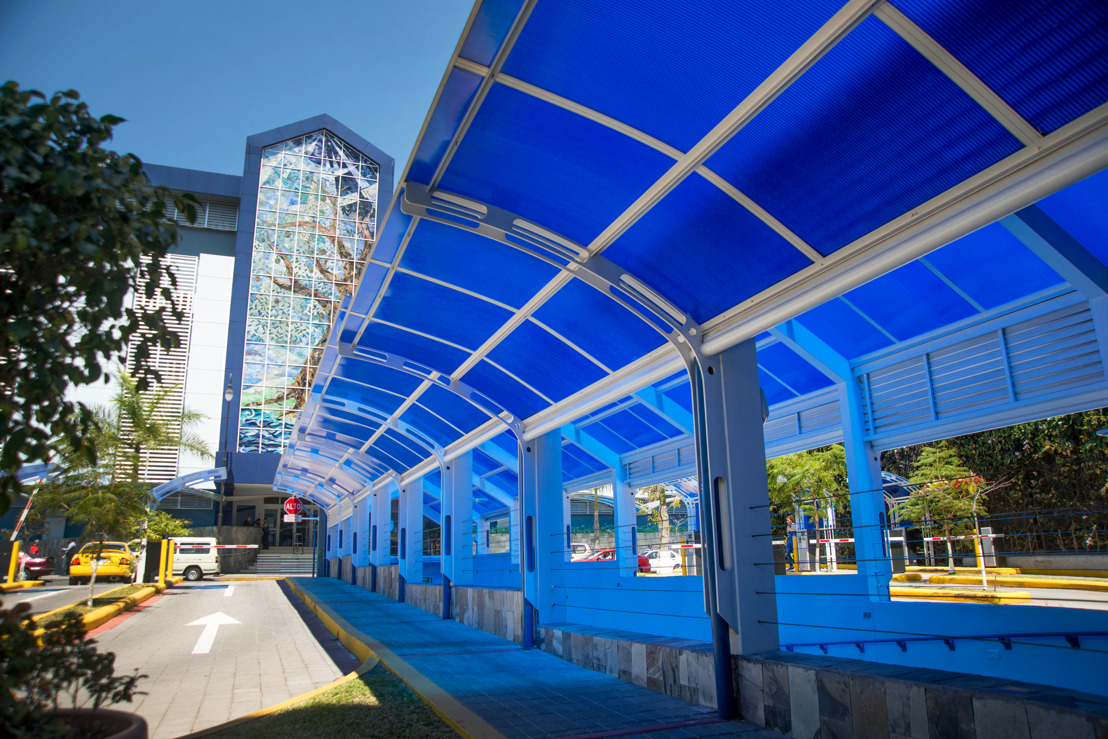 EXHIBITOR PRESS RELEASE - BRETT MARTIN MAKES WORLD CLASS ENTRANCE AT BIG 5 EAST AFRICA
UK based plastic sheets manufacturer Brett Martin will be taking to the stage for the first time in Kenya at the Big 5 Construct East Africa 2018, exhibiting its world-class range of polycarbonate and PVC sheets for roofing, glazing and cladding.
Running from 7-9th November at the Kenyatta International Convention Centre in Nairobi, The Big 5 Construct East Africa event is the largest construction gathering in East Africa with more than 220 exhibiting companies, 40 CPDs and over 7000 construction professionals expected to attend. Michael Colquhoun, Director of Export Sales for Brett Martin Plastic Sheets will be on Stand 4A08, to discuss project requirements and present the company's world class range of rooflighting, glazing and cladding materials.
Show highlights will include the company's Marlon polycarbonate range of rooflighting and glazing sheets available in multiwall, corrugated and UV, and abrasion-resistant flat sheet options, and the Marvec range of PVC flat sheet options for hygienic cladding applications. Used for a wide range of applications across the commercial, industrial, agricultural and horticultural sectors, these solutions provide the assurance of performance in the most challenging of environments.
Commenting on the event, Michael Colquhoun, Director of Export Sales for Brett Martin Plastic Sheets said: "The Big 5 East Africa will provide Brett Martin with a fantastic opportunity to introduce our products to this expanding market and build new relationships. I expect a great deal of interest in our high quality polycarbonate and PVC roofing, glazing and cladding sheets for the construction sector."
With export credentials spanning more than 70 countries worldwide, Brett Martin's range of Marlon Polycarbonate and Marvec PVC sheets has earned a global reputation for innovation, quality and performance. All products are manufactured in the UK to BS EN ISO 9001:2008.
By understanding the challenges of producing high quality, high volume polycarbonate and PVC roofing, glazing and cladding solutions in the widest selection of profiles available, Brett Martin's tried and tested products can meet the exact specifications of a wide and varied range of architecturally innovative and prestige projects across the globe - from airports to stadia, shopping malls to schools, factories to greenhouses to residential DIY projects.
To find out more, visit Brett Martin at Stand 4A08 in the Kenyatta International Convention Centre, from the 7-9th November 2018.
​
​About Brett Martin -
Established in 1958, Brett Martin is a privately owned family business which has become one of Northern Ireland's most successful independent manufacturing companies. With headquarters located on its founding site in Co. Antrim, the company has grown in scale to employ over 800 people at several locations throughout the UK and Europe.
Brett Martin is a global player supplying specialist plastic products for the construction, fabrication, print and display sectors worldwide. The company's product portfolio includes an impressive range of plastic sheets, factory engineered rooflight systems and plumbing and drainage systems.
A commitment to an on-going programme of investment in the latest manufacturing technology, innovation and product development ensures that Brett Martin products remain at the forefront of its chosen markets. Throughout its operations in the UK and Europe, the Group aims to be a professional, solid partner for distributors, customers and end users.
To know more about The Big 5 Construct East Africa (7-9 November, Kenyatta International Convention Centre, Nairobi, Kenya) click here