SPEAKER INTERVIEW: JACKLYNE BETTY
In talks with Jacklyne Betty, Analytics consultant, KPMG - East Africa
Jacklyne Betty will be speaking at The Big 5 Construct Kenya this November. She will be speaking on the "Construction Analysis" at the Educational workshops at the show. Here's what Jacklyne revealed to us ahead of the workshop: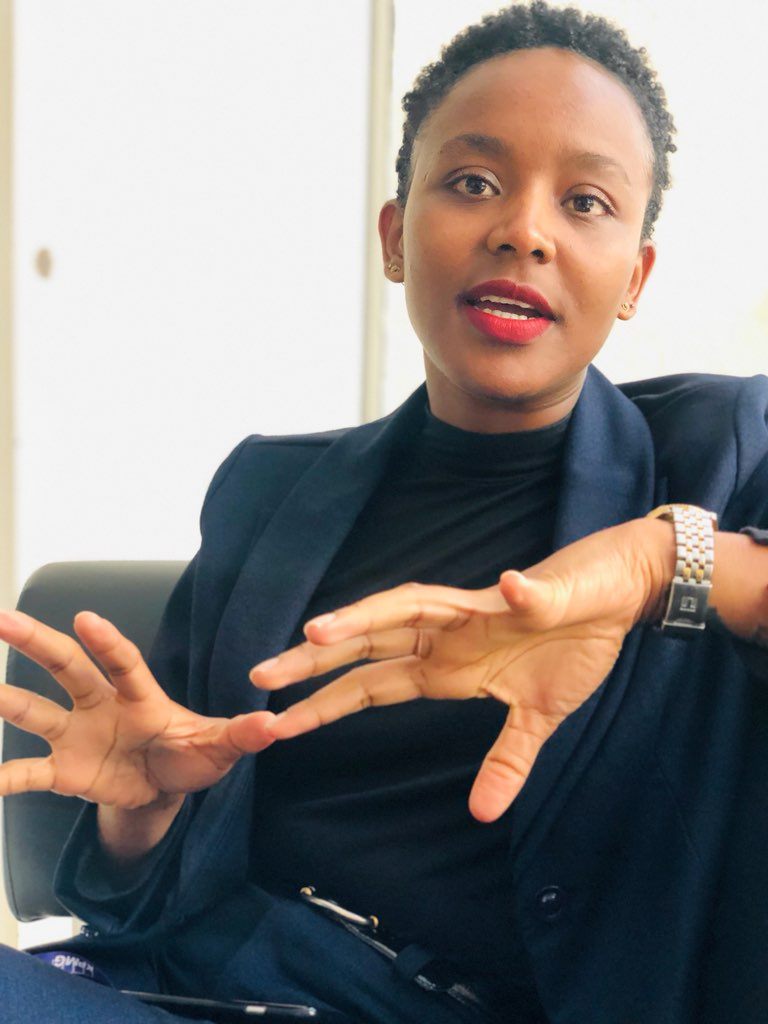 Define your role in construction analysis?
I am in the data and analytics field. I hold a Masters degree in Business Analytics from the University of Bath, and a BSc in Actuarial Science from Strathmore University. This and my experience in data and analytics empowers me to create value from data. Luckily, data is generated almost everywhere, and at a very fast rate. As such, the principles surrounding data and analytics are applicable in any field, medicine, construction and engineering, literally any space where data is generated on a consistent basis.
What advice will you give construction companies to deal with risk management?
I'll be tackling handling business problems and optimising business processes through data and analytics. The two aspects inevitably cover risk management with regards to company resources: human and capital. The attendees will be able to appreciate the concepts of data and their wide use in understanding and then solving critical business issues.
What are the 3 things you need to know about Predictive Analytics?
1. Clean data is key
2. Analytical expertise and tools matter. They determine the speed at which results are realized and their quality.
3. Proper understanding of historical patterns is necessary in order to build a business case for predictive analytics, i.e. what's going to happen in the future? and how can we best prepare for that?
What do Kenyan construction companies need to do to up their game in securing projects?
Use of bidding contracts data (location, duration of project, client, value of contract, competitors performance in the past, regulation, etc.) and an incorporation of macro-economic data in building a decision making algorithm that will produce best case scenarios and justifications for pursuing a project, and therein determining the chances of securing projects within a given confidence interval.
Why is it important for events such as The Big 5 Construct Kenya to offer free education to construction professionals?
You will never know what you don't know. Information sharing is essential, and most industries are grappling with the repercussions of simply not being in the know . The insurance industry for example within the Kenyan market has been consistently under performing due to a lack of harmony in when, and how data is shared within a stakeholder network.
By knowing more, you do more, and eventually, do better. Prevent safety law suits, prevent losses, maximise profits and optimise business processes.
About Jacklyne Betty -
Jacklyne is an Analytics consultant largely working in Machine Learning and Artificial Intelligence applications in problem solving. She has worked on the Macro-Economic Variables implementation on IFRS9, an international accounting standard focused on the accounting of financial instruments with regards to classification, measurement, impairment and hedge accounting. She is currently working on IFRS17, a standard detailing, the recognition, measurement, presentation and disclosure of insurance contracts. In the recent past, she has worked in management at one of Africa's largest e-commerce platforms to optimise product marketing, competitive pricing, cross-selling, and business intelligence through harnessing the power of data and analytics to increase sales, and boost revenue growth. She has also worked with one of the regionally leading business schools to identify potential areas of growth through Sentiment Analysis, a process deeply rooted in the execution of Machine Learning algorithms to break down and analyse qualitative data in the form of feedback collected over 5 years.
Outside of the fast growing data and analytics practice, Jacklyne was involved in the bid evaluation of the Varsity hostels Public Private Partnership.